Sat. Soiree & Social Media Share #33
Whew!  Where has this week gone?  Between snow days and potty training, life around here hasn't been dull!
It's been crucial for me to rest in God's peace this week and in all honesty, some moments I've completely failed!
But that's the amazing thing about grace.  It covers even our ugliest of thoughts and our harshest words.
Happy weekend, my friends! Thanks for stopping by the Saturday Soiree Blog Party & Social Media Share!
This may be an oldie, but these words ring true for me this week!
This week's features were the three top viewed posts of the week.  Congrats!
#1
Dreaming of Leaving: Instagram Blog Hop
#2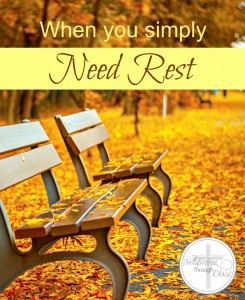 Kaylene Yoder: When You Simply Need Rest
#3
Godward with Laura: Letting Go of the Need to Know Why
Tonight we're linking our Twitter accounts!  Join in the fun and make a few new friends!
'); // ]]>
Loading InLinkz ...

Welcome to Faith Along the Way! I am a redeemed child of God and perfectly imperfect in every area of my life. Wife to Hubs, we've battled the storms of Cancer, infertility, adoption & Autism together the past 10 years and praise God for his continued guidance. I hope you'll join us on this journey through life as we trust God with faith along the way.